Deliver

innovation

With the Kanecode Low-Code platform, you can quickly deliver leading-edge applications that enable organizations to innovate and drive competitive advantage.
Open platform
Kanecode is an open platform. Use the programming languages and technologies of your choice.
Design-friendly
Use our built-in design tools to create user-friendly applications.
Efficient
Reduce development time by hours or days- Kanecode automates repetitive tasks, compatibility testing, and other critical development steps.
Develop faster.
Develop effortlessly.
Build any application
Build any solution you imagine with our platform?from web portals to e-commerce, business, and content management applications.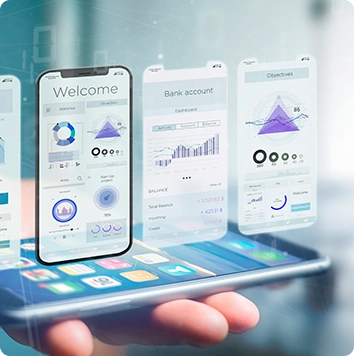 Ensure seamless integration
The Kanecode platform makes it easy for your application to integrate with any data source. Because we continuously update our platform, you can use the latest versions of technology without having to re-do your entire application.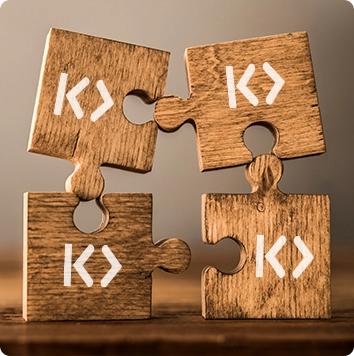 Secure and scale applications
As an open, cloud-based solution, Kanecode-developed applications can scale on demand. Security protocols are added with a click. Your applications are ready to adapt as needed.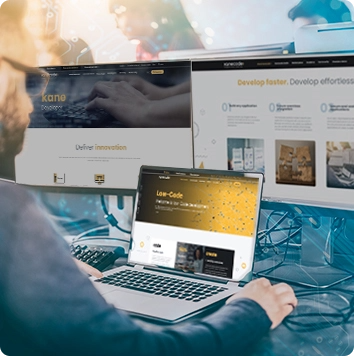 Instant implementation
When you finish your solution, launch it with a click. Kanecode makes it easy to deliver applications that work on any device.
Completely open
Use your favorite development languages and technologies. If you change your mind later, you can change anything without having to redevelop everything.
Drag and drop
Having a drag-and-drop option gives you the flexibility to save time. Go between elements and code as you wish while seeing changes in real time.
Low code efficiency
Increase efficiency through low-code techniques and automation. Save time, eliminate tedious processes, and correct or adapt development on the fly.