CITELUM
Electronic Invoicing Automation
Project
Electronic Invoicing Automation
Electronic
Invoicing Automation
Citelum needed to change its invoicing process to adapt to the new European regulation. It chose Kanecode.
Go to site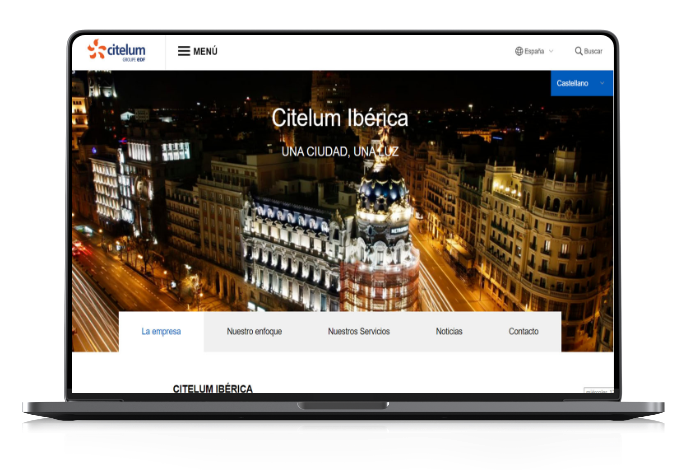 Sant Cugat del Vallès is a municipality in Spain of 75,000 inhabitants with an average age of 35 years old. It is a leading economic center in new technology development and has great human capital. These characteristics made it almost obligatory for the municipality to have one of the most advanced Internet use policies in Spain.

The Challenge
Citelum needed an application that would simplify and concentrate billing for all sites, which would improve internal communication and allow everyone to have access to the same information. Rapid, flexible implementation was a key requirement so that it could be rolled out across locations and adpat to future regulatory requirements.
Kanecode created a cloud-based invoice generator application for Citelum. The application requires no software installation and can be accessed from anywhere so that all company sites have access to the same information. The new invoicing system generates the XML code required to send electronic invoices to FACE and OAC platforms, speeds invoices through approval processes, and allows synchronization with customers.
Solution
Complies with new European regulations on electronic invoicing
Centralizes all invoicing in one tool
Adapts easily to future changes
Automates routine tasks and frees workers for activities that provide greater value